Tick Talk
Date: 02/23/2010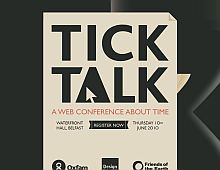 Rate It:
Color Scheme
Hovered color:
Selected color:
Comments (2)
It's a nice looking site - but I wish the 'fictional' part of the conference was clearer ... I got all excited for a minute!
#1:
David
on 02/25 at 01:18 PM
Microsoft has announced that their CEO Steve Ballmer, whom we hope remains Microsoft's CEO for as long as it takes, will host a press conference to discuss Windows phones at Mobile World. web conferencing | web conferencing software
(Total Pages: 1)
Commenting is not available in this weblog entry.