Soul Shaker
Date: 01/09/2006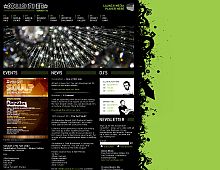 Just a very hip, bustling design. The black background just adds a refined look to it.
Rate It:
Color Scheme
Hovered color:
Selected color:
Comments (1)
amazing! It would look nice if it was centered for higher resolutions though. :)
(Total Pages: 1)
Commenting is not available in this weblog entry.