Smallest Photo
Date: 01/25/2006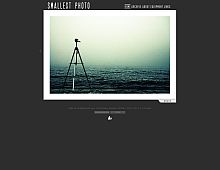 Just a perfect blend of simplicity, elegant, and a touch of DHTML. Very nice indeed.
Rate It:
Color Scheme
Hovered color:
Selected color:
Comments (1)
What an amazing post! I would like to thank you for sharing your thoughts. You are putting very good effort into the stuff you post. Keep up the good work. I will continue reading more. Love reading about argos digital photo frame.
Cheers
(Total Pages: 1)
Commenting is not available in this weblog entry.