ShortKid Productions
Date: 12/06/2004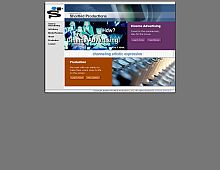 A very interesting design, especially the navigation portion. Click on a subpage to see how the breadcrumbs is laid out.
Rate It:
Color Scheme
Hovered color:
Selected color:
Comments (1)
Looks cool I would like to use it.
#1:
AltDas
on 06/20 at 08:55 PM
(Total Pages: 1)
Commenting is not available in this weblog entry.