Official Branding
Date: 01/25/2007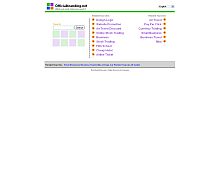 Rate It:
Color Scheme
Hovered color:
Selected color:
Comments (2)
Very clean. Looks goods guys/gals. One thing though, I just happened to look at this site in I.E. 7 and the footer section was overlapping the middle portion of the page. Friendly fyi :)
Still nice though!
#1:
Diggs
on 03/06 at 07:11 AM
(Total Pages: 1)
Commenting is not available in this weblog entry.