Kiki & Bree
Date: 01/31/2010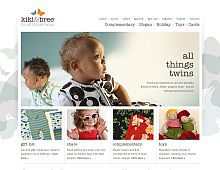 Rate It:
Color Scheme
Hovered color:
Selected color:
Comments (2)
Nice. My only suggestion would be is to have the body background fixed instead of scroll. I think it would make a nicer effect.
#2:
Justin
on 02/02 at 08:00 PM
(Total Pages: 1)
Commenting is not available in this weblog entry.