Kensington Lakes
Date: 02/27/2009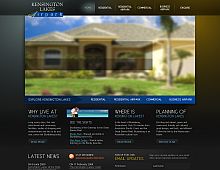 Rate It:
Color Scheme
Hovered color:
Selected color:
Comments (3)
Too bad the background image ends on larger screens. Nav text could be sharper. Nice layout and colours though.
#1:
jeremy
on 02/27 at 11:53 AM
Flash menu... they still use flash menus?
#2:

aguy

on 02/27 at 08:46 PM
Australians… now if New Zealanders had produced it…
#3:
jeremy
on 02/27 at 08:58 PM
(Total Pages: 1)
Commenting is not available in this weblog entry.