JK Web Studio
Date: 09/17/2004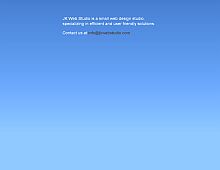 A simple two column design, accentuated by the multiple shades of blue. Simple but nice.
Rate It:
Color Scheme
Hovered color:
Selected color:
Comments (2)
An elegant two column layout which is made great by Jens
#1:
sc18
on 09/29 at 02:10 AM
Yes I have to agree. Very nice. Nice color, I love green.
(Total Pages: 1)
Commenting is not available in this weblog entry.