Hooked Web Design
Date: 05/22/2009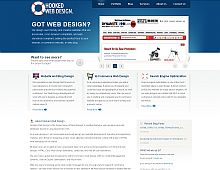 Rate It:
Color Scheme
Hovered color:
Selected color:
Comments (14)
terima kasih telah mengunjungi web kami
#1:
denen
on 05/31 at 05:09 AM
hi,

nice post.

thanks a lot for sharing the information.
Thank you very much for your useful article.You are doing great job my friend.
If you built websites for other people or businesses, get that portfolio together and solicit references from people you've done work for.
Commenting is not available in this weblog entry.