Healthy Harvest Hydroponics
Date: 04/15/2010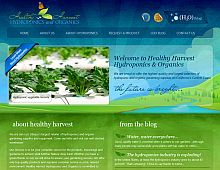 Rate It:
Color Scheme
Hovered color:
Selected color:
Comments (14)
Great design with attention on details. Everything looks harmonic. I like it!
nice thema and colors.great design.
Yeah, Creative!
#4:
povar
on 04/22 at 07:43 AM
nice design,

i think that some text 's so large ,

I like this
theme and title is so nice.Have nice design :)
ankara istanbul bursa bolu zonguldak düzce elazığ hakkari seksi liseli kızların videoları sekstvizle.com da
I love the colors! Great theme and good use of CSS. I also really like your twitter buttons. Great design!!

Thanks,
brisbane web design
Really, really nice - might have to 'borrow' that colour scheme ;)

riser recliner
hmm i think you can use white a little.
Commenting is not available in this weblog entry.