Green Circle Shopping
Date: 07/24/2008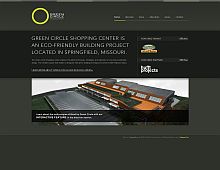 Rate It:
Color Scheme
Hovered color:
Selected color:
Comments (3)
It's very difficult to make a dark .CSS template. Actually, it's probably pretty easy, however, making it look good is the difficult part. I do like the green underlying found on the navigation bar on the top of the screen. Website navigation is very important, IMHO.
Really good work. I thanks to you for such an interesting topics.
http://www.freebie-force.org
I love the architectural drawing/concept! Especially the lush green lawn on the roof!
#3:
Lisa
on 11/16 at 06:32 PM
(Total Pages: 1)
Commenting is not available in this weblog entry.