Graphic Leftovers
Date: 05/05/2008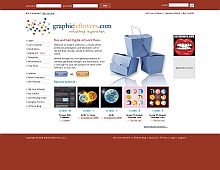 Rate It:
Color Scheme
Hovered color:
Selected color:
Comments (3)
we want the coding for js menu
#1:

vivek pandey

on 05/06 at 09:35 AM
kinda weird positioning thing happening...horizontal scrollbar ( 1024x768 19'' ) some elements are crammed right up against left side of screen and other elements are running off of background on right ( Firefox )
#2:

a guy

on 05/06 at 05:20 PM
When making a reflection on an object, don't forget to take the 3d perspective into consideration. Sometimes flipping it and adding an opacity doesn't make a true reflection.

http://blog.imulus.com/kathryn/web-design/reflections-reflections-reflections/
(Total Pages: 1)
Commenting is not available in this weblog entry.