Golden Pride Choir
Date: 02/22/2006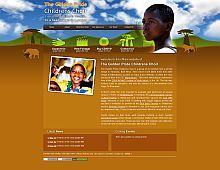 Very nice CSS drop down menu. The color scheme is also refreshingly down to earth. Nice.
Rate It:
Color Scheme
Hovered color:
Selected color:
Comments (4)
This site was once featured on Unmatchedstyle. I like the color scheme and the sub menu with semitransparent images.
On the other side i find the lower section of the site somewhat poorer as the designer was a little tired...
#2:

Fernando Figoni

on 02/28 at 10:15 AM
Love the way you use the colors. Very professional ...
#3:
NeboN
on 03/25 at 05:00 PM
I like it 2, and the theme is very fitting with the design...
(Total Pages: 1)