Alberto Diotallevi
Date: 08/30/2005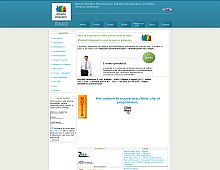 Light borders and shadows give this design a non overwhelming yet memorable look.
Rate It:
Color Scheme
Hovered color:
Selected color:
Comments (2)
Clean and attractive. Good job!
i like it cani use it on my site
#2:
Stuart
on 09/24 at 05:28 PM
(Total Pages: 1)
Commenting is not available in this weblog entry.