Urban Roots
Date: 12/05/2009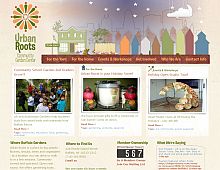 Rate It:
Color Scheme
Hovered color:
Selected color:
Comments (3)
Looks really cool and quite good use of colors as well :)
Just checked it out... I like the hover effect on the top menu. Quite impressive.
Great design, not a huge fan that I have to reload everytime I click a nav item....
(Total Pages: 1)
Commenting is not available in this weblog entry.