TTM Group
Date: 03/19/2010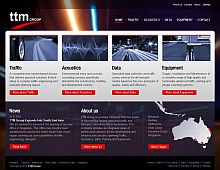 Rate It:
Color Scheme
Hovered color:
Selected color:
Comments (15)
Good Inspiration for me... thanks ;)
Really nice design if i can do this kind of website would be good. May i know where can i download this css source code? anyone can help?

new home mortgage
hello thanks for sharing that article. türk porno
#8:

mega

on 04/09 at 09:08 PM
Commenting is not available in this weblog entry.