Town Hall Design
Date: 09/19/2006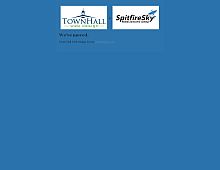 Rate It:
Color Scheme
Hovered color:
Selected color:
Comments (1)
It is really the only website of its kind in its industry. Competitors like CampaignSuperstore.com and CompleteCampaigns.com. Those are poorly designed sites with no use of ajax. Our Town Hall Web Design site uses ajax only where it is needed and combines graphics and colors in a high quality manner. When voting please take this into account.

But if you disagree, please let me know. We want to make the design the highest quality possible.
(Total Pages: 1)
Commenting is not available in this weblog entry.