Swapaflock
Date: 04/22/2009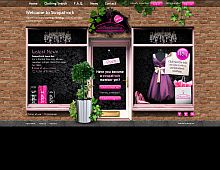 Rate It:
Color Scheme
Hovered color:
Selected color:
Comments (3)
Cute... very textured aesthetic.
Ok now this design is right up my alley. I love the look of red brick, we used it as one of our textures. I love the cute shop curb appeal.
(Total Pages: 1)
Commenting is not available in this weblog entry.