ShutterBug
Date: 09/21/2004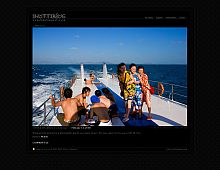 "Elegant" is the one word that comes to mind when looking at this site. For a gallery type site, it's perfect. The border hover effect on the menu links at the top is simple but nice.

Note: Screenshot updated Dec 6th, 05'.
Rate It:
Color Scheme
Hovered color:
Selected color:
Comments (0)
Commenting is not available in this weblog entry.