RenderWave
Date: 06/09/2010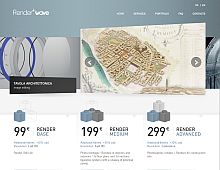 Rate It:
Color Scheme
Hovered color:
Selected color:
Comments (3)
Simple, clear and to the point.
nice design and colors.

Bakırköy bosch, profilo, siemens, miele beyaz eşya, klima, kombi teknik servisi.bakırköy bosch servisi beyaz eşya klima kombi servisi. bakırköy bosch yada bosch bakırköy servisi.Servisimiz 7/24 uzman teknisyenlerimizle hizmet vermektedir.
Servis kapsamımızdaki markalar bosch, siemens, profilo ve miele ' dir.
Beyaz eşya klima kombi arızaları ile yada kullanımı hakkında bilgiye ihtiyacınız varsa servisimizi arayıp destek alabilirisiniz.
Tüm servislerimizde orjinal bosch yedek parça kullanılır ve 1 yıl garantimiz altına alınır , tekrar arıza oluşması durumunda hiçbir ücret ödemezsiniz.
#2:

Bosch Servisi Bakırköy

on 06/13 at 01:55 AM
The design is a little bit professional. This can be used to any topics for a site.Jack Mower
#3:
JackM
on 06/13 at 05:37 AM
(Total Pages: 1)
Commenting is not available in this weblog entry.