NYC News Service
Date: 03/05/2008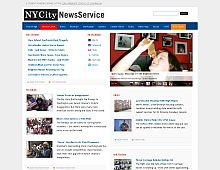 Rate It:
Color Scheme
Hovered color:
Selected color:
Comments (2)
One of the better news sites out there I suppose. If they cleaned up the source, I would be more into it. Not bad though.
Definitely a very good new site but the design looks like it was done 10 years ago. It will certainly help to have a more up to date design.
GM news today
(Total Pages: 1)
Commenting is not available in this weblog entry.