Neighborhood Homework
Date: 05/11/2006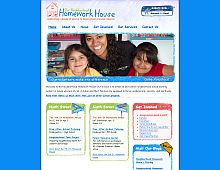 The highlight of this design no doubt are the "crayon" textured interface that surrounds the various elements. Very appropriate, very visually appealing.

Rate It:
Color Scheme
Hovered color:
Selected color:
Comments (1)
i need help with ideas for a "spider web"
#1:
Briana
on 09/06 at 09:52 PM
(Total Pages: 1)
Commenting is not available in this weblog entry.