Mochi Media
Date: 04/28/2010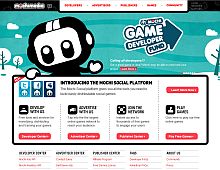 Rate It:
Color Scheme
Hovered color:
Selected color:
Comments (8)
nice chosen colur and theme.i like it.
Like the overall site presentation.
hemmmmm,,,great theme friend
this is very cool
#3:
van
on 05/01 at 09:08 PM
like this..very good site..
I`m in love with blue...cause i`m blue dabadidabada du dabadi , you knew it ? the song ? he must put it :)
Very nice design, the same colors he used on this seo agentur page.
#7:
Barba
on 05/09 at 04:05 PM
(Total Pages: 1)