Jordangate Consultants
Date: 06/12/2005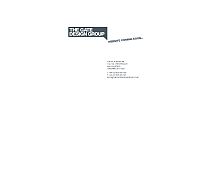 This design has an interesting mosaic look in my opinion. Love the course borders.
Rate It:
Color Scheme
Hovered color:
Selected color:
Comments (4)
Anyone else get a weird flicker of flash stuff over the heade in firefox (1.0.4) when mousing over each portfolio item?
#1:

Andy

on 06/12 at 06:40 AM
Ah yes I get it too in Firefox. FF never seemed to like Flash on sites.
#2:
admin
on 06/12 at 03:23 PM
Wow, that's one heck of a bug. Nice site, though if a little too crowdy for my tastes.

Too much content, a curse we probably could all live with. :)
#3:
hink
on 06/13 at 08:10 PM
looks like a newer design, but man those are some DARK links! can't read them unless you roll over them...
#4:

A dude

on 09/24 at 06:11 PM
(Total Pages: 1)