Imaginaria Creative
Date: 06/01/2010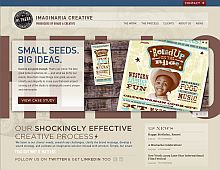 Rate It:
Color Scheme
Hovered color:
Selected color:
Comments (6)
Wow, great classic retro.
Thanks for the idea.
I've seen many layouts and themes with this retro style and colors. All are looking great!
Best, Jack from Riding Mower
#2:

Mower Jack

on 06/01 at 07:31 PM
I like the brown background and the country feel (Texas based I noticed). Not sure about the blue space on top. Seems not to fit into the overall design.
realy creative design i like.

Fatih arçelik servisi arıyorsanız arızalı buzdolabı, çamaşır makinesi, klima, kombi yada ankastre beyaz eşyalar tamiri arçelik fatih servisi garantili servisler orjinal yedek parça fatih en yakın arçelik servis bölgesi : Topkapı & Çapa & Fındıkzade & Aksaray , Şehremini, Kocamustafapaşa(km.paşa) & Haseki & Samatya - Yenikapı Vezneciler - Vefa & Edirnekapı & Unkapanı - Balat & Cankurtaran
#6:

Fatih Arçelik Servisi

on 06/15 at 01:16 AM
(Total Pages: 1)
Commenting is not available in this weblog entry.