Hart Strings
Date: 05/16/2005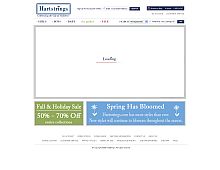 Excellent compact design. The thick bar that runs behind the middle of the layout vertically is interesting.
Rate It:
Color Scheme
Hovered color:
Selected color:
Comments (2)
this site rocks, very original in it's layout and graphically. nice to see some originality.
#1:

jimmy_t

on 05/17 at 05:22 AM
Nice colors. Good, fast loading product details.
#2:
Bill
on 05/17 at 10:12 AM
(Total Pages: 1)