Green Street Development
Date: 01/19/2008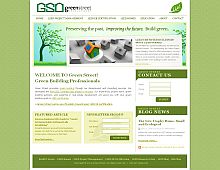 Rate It:
Color Scheme
Hovered color:
Selected color:
Comments (2)
I am using this as a sample
#1:

Nolan

on 01/25 at 11:04 PM
This project looks pretty responsible. Not sure I will be able to afford to live there, but it is nice to see that someone decided to build something attractive.
(Total Pages: 1)
Commenting is not available in this weblog entry.