Greek Ceramic
Date: 01/18/2007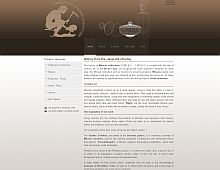 Rate It:
Color Scheme
Hovered color:
Selected color:
Comments (2)
it all going about the same templates, just a bit diff colors and content. pls tell me how this design is better than other milions?
#1:
deck
on 01/18 at 01:01 PM
Love it.
#2:

jason

on 01/18 at 10:16 PM
(Total Pages: 1)
Commenting is not available in this weblog entry.