Gary Nock
Date: 01/30/2009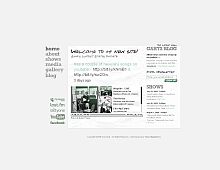 Rate It:
Color Scheme
Hovered color:
Selected color:
Comments (2)
Hello, I was wondering if you had any projects that we can work on for you?

We have the following skills:

FLASH DESIGN
PHOTOSHOP SLICING
PRINT & LOGO DESIGN
HTML & CSS DESIGN
HTML, PHP, ASP PROGRAMMING
CONTENT MANAGEMENT
JOOMLA DEVELOPMENT
WORDPRESS DEVELOPMENT
DRUPAL DEVELOPMENT
CLASSIFIED DEVELOPMENT
FORUM DEVELOPMENT
SEARCH ENGINE MARKETING
GOOGLE ADWORDS
ARTICLE SUBMISSIONS
BACKLINK SUBMISSIONS
CLASSIFIED ADVERTISING

Also, if you are interested, I can send you a price list and seo example sheet to mark up to your customers.

Thank You,

Scott Davis
www.scottdaviswebdesign.com
480-586-0354
Nicest looking site I've seen on here today!
#2:
jeremy
on 02/27 at 12:00 PM
(Total Pages: 1)
Commenting is not available in this weblog entry.