Fisyco
Date: 06/21/2006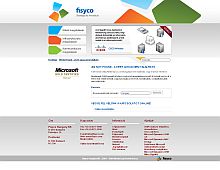 The spacing of the elements could be improved upon, but this design more than makes things up in the intricacy department.
Rate It:
Color Scheme
Hovered color:
Selected color:
Comments (1)
Of course the book has been done, and so are the tabs. But back then it was readable (and i'm not talking about the Hungarian), even my IE fucks this up. Some Chinese sites I can read better...
(Total Pages: 1)
Commenting is not available in this weblog entry.