Design Forums
Date: 10/20/2008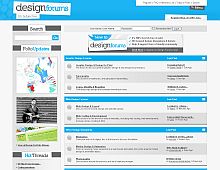 Rate It:
Color Scheme
Hovered color:
Selected color:
Comments (4)
Nice design. Makes a change seeing a well designed VB forum
#1:
Lee
on 10/21 at 01:40 AM
Awesome! Thanks for listing our site CSS Drive :D
A great design- some great little plugins used (especially with the online/offline avatar view). Its nice to see a forum going back to basics and being simplistic both in terms of design and usability.
We started as a newbie and today occupy a world-leading position in the Bebo application development industry. Our experts and their expertise make it worthwhile for you to get a Bebo application developed and earn loads through it.
www.bebodevelopers.com
(Total Pages: 1)