Decently Exposed
Date: 07/18/2008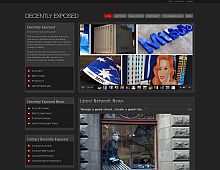 Rate It:
Color Scheme
Hovered color:
Selected color:
Comments (2)
nice design, and your work is great. i found the site a little bit confusing to use, especially the autoskin section. but great work nonetheless. if we need car skins we'd definetely give you guys a go, or to decorate the office walls
That car looks awesome.
#2:
Craig
on 09/07 at 03:37 AM
(Total Pages: 1)
Commenting is not available in this weblog entry.