David Bardgett
Date: 07/11/2006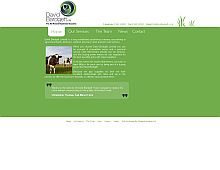 A nice design that's rough around the edges would be my take on this design. Certain aspects can certainly be improved upon IMO, from the spacing between the two main columns to the lack of a visible "grid/ separators" for better dividing the various content areas.
Rate It:
Color Scheme
Hovered color:
Selected color:
Comments (1)
There is no vertical scroll in Firefox 2! Great design, but functionally it is problematic.
(Total Pages: 1)
Commenting is not available in this weblog entry.