Dan Lue
Date: 06/30/2006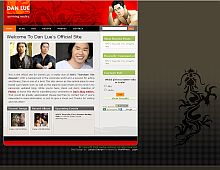 Just a very clean, elegant looking design. A nice Wordpress powered site.
Rate It:
Color Scheme
Hovered color:
Selected color:
Comments (1)
I like the boldness of the layout--the nice mesh of red and black does it a lot of good. A bit faster loadup might be better.
(Total Pages: 1)
Commenting is not available in this weblog entry.