Creative Dot
Date: 06/17/2009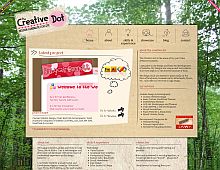 Rate It:
Color Scheme
Hovered color:
Selected color:
Comments (5)
Love the site, looks awesome.

FYI: The link should be http://www.njwebdesign.co.za/
#1:

Andrea

on 06/17 at 03:49 PM
Definitely creative... good to see something different.
Thanks, link fixed.
#3:

georgec

on 06/17 at 06:37 PM
I thought the site was very original. It's great...
#4:
EQEACT
on 06/17 at 08:29 PM
Very nice. However, the background picture is not large enough for 1680px resolutions.
(Total Pages: 1)