Caribbean Villas
Date: 12/24/2006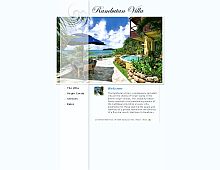 Rate It:
Color Scheme
Hovered color:
Selected color:
Comments (3)
This webpage has done an excellent job of integrating the principles of online marketing with those of good webpage design. The emphasis is entirely on the product, with the webpage gizmos and gimmicks all oriented toward that emphasis rather than 'showing off' itself. I like it, and will borrow from it to develop our website for elite 'resort-like' retirement villages. Well done.
the design was really great and professional designed - http://gusher-quotes.blogspot.com/2008/10/scary-creepy-halloween-quotes-sms.html
#3:

Jayr Pascua

on 10/24 at 05:15 AM
(Total Pages: 1)
Commenting is not available in this weblog entry.