Brizk Design
Date: 04/13/2010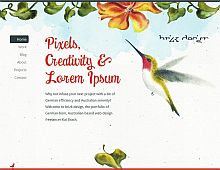 Rate It:
Color Scheme
Hovered color:
Selected color:
Comments (13)
gülüm benim
Acar Ofis, konularında uzmanlaşmış teknik kadrosu ve montaj ekipleriyle yıllardır kazanmış olduğu deneyim ve birikimleri üretimden montaja ve montaj sonrası desteğe kadar , müşteri memnuniyeti baz alarak hizmet vermektedir.Ürün yelpazesini, gerek teknolojik gelişmelere, gerekse pazarlama faaliyetlerindeki sistemli çalışmalara bağlı genişleterek,Ofis Bölme Duvar,Ofis Bölme ,Bölme Duvar,Ara bölme,Camlı Bölme,Aliminyum Bölme,Büro Bölme,Ara Bölme Sistemleri,Demontable Bölme Duvar,Bölme Sistemleri,Jaluzili Ofis Bölme,Ofis Bölmesi,Kısa Bölme,Ofis Tasarım,Ofis Dekorasyon, alanlarında
AcarOfis, faaliyet göstermektedir.
#1:

zazakis

on 04/28 at 06:51 PM
Love the design and the pics are aşk şiirleri good too. Thanks
Create alternating colored horizontal rules quickly with this new Web 2.0 tool. teknoloji haberleri
#3:

AntoL-Nyo

on 05/03 at 08:48 PM
Commenting is not available in this weblog entry.