Booma Web Design
Date: 11/21/2008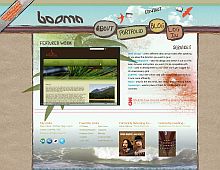 Rate It:
Color Scheme
Hovered color:
Selected color:
Comments (3)
ewwwww! yuck! trying to read the text over that mess in the background was agonizing! I'll pass on your serves thank you.
#1:

aguy

on 11/21 at 07:37 PM
lol! I agree!
#2:

Mark

on 11/23 at 04:37 PM
It took about 3 mins to load on my comp! creative , yes! search engine friendly , maybe not so much....
(Total Pages: 1)
Commenting is not available in this weblog entry.