Back of the Napkin
Date: 09/28/2008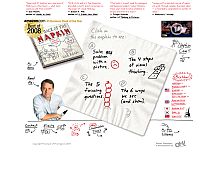 Rate It:
Color Scheme
Hovered color:
Selected color:
Comments (2)
this site is mostly flash, little CSS. and what css there is sucks.
#1:

smith

on 09/28 at 07:30 PM
And yes, I do believe that's comic sans at the top? ??
(Total Pages: 1)
Commenting is not available in this weblog entry.