AACA Museum
Date: 04/29/2006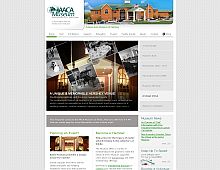 A clean design with a simple but attractive horizontal navigation menu. I also like round corner edges that divide certain sections of the page.
Rate It:
Color Scheme
Hovered color:
Selected color:
Comments (2)
So happy to see this site mentioned at CSS Drive.
asd
#2:
asd
on 10/14 at 08:46 PM
(Total Pages: 1)
Commenting is not available in this weblog entry.